Tamela Mann brings on a lot of confidence in a recent photoshoot, as she showcases her impressive figure while posing in high-waisted pink pants that accentuated her curvy shape. Her hard work has definitely paid off.
Award-winning singer, actress, and producer Tamela Mann has contributed immensely to the African American entertainment industry. The iconic entertainer is the wife of David Mann, another incredible singer, and actor.
Coupled with her talent are the artist's vibrant personality and ability to light up the room once she enters. She often displays a warmness and excitement while speaking in interviews and when she engages with her fans online.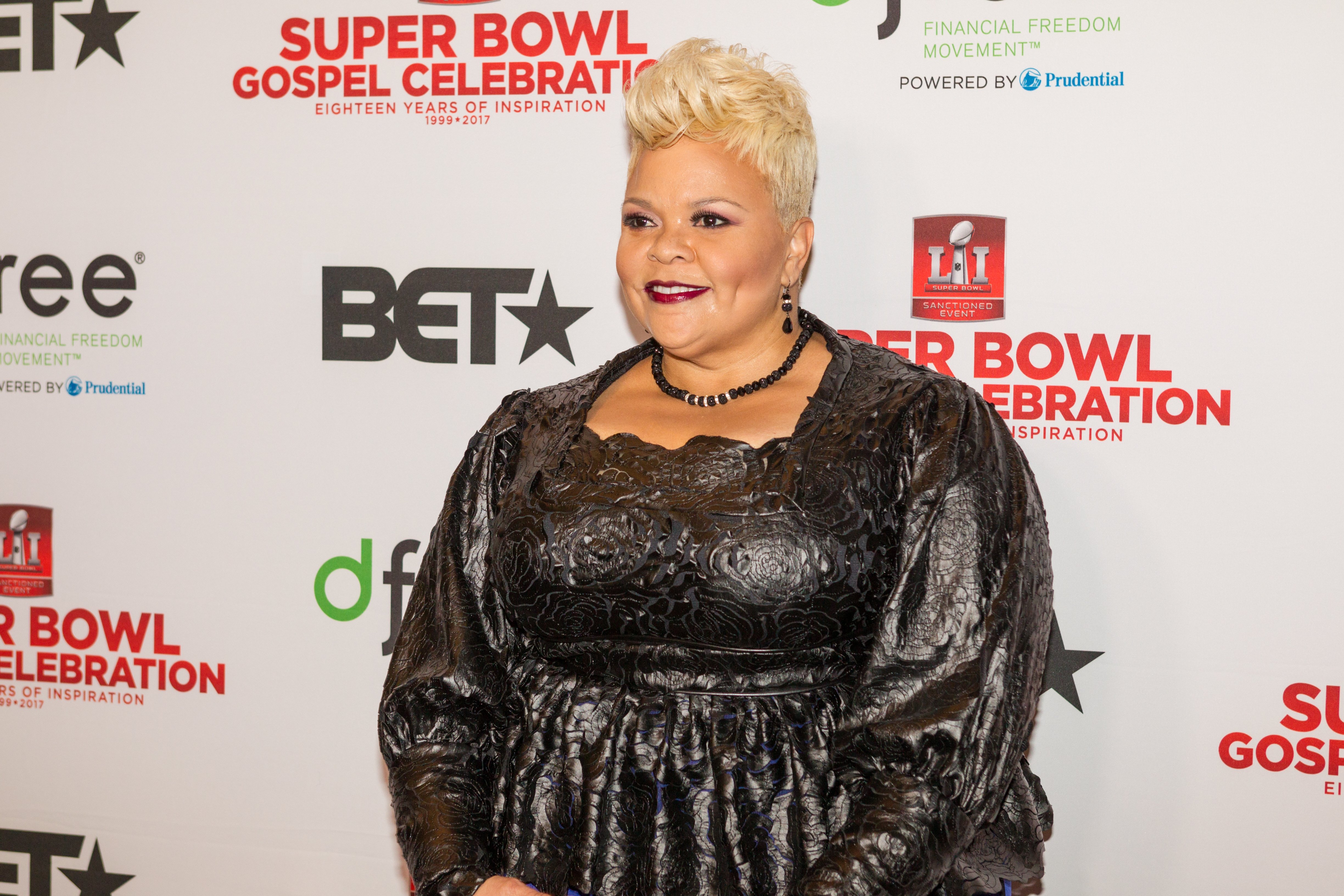 However, she battled with being overweight for a while but began paying attention to it a few years ago. Recently, Tamela surprised fans with her new look; the entertainer slipped nicely into a fitted leopard print blouse with balloon hands.
She tucked it into high-waisted pink pants that hugged her hips and loosely ran past her ankle. The flowing pants covered her feet, and fans could not ascertain whether she had shoes on.
David's wife looked fabulous in her glammed-up makeup look and short flaky hair that partly fringed on the extreme of her face. After blessing fans with the lovely shot, Tamela added a caption that read:
"I was working just in pain, but a lot of people didn't know what. I just kept the poker face."
TAMELA MANN'S WEIGHT LOSS JOURNEY
Tamela Mann has always been on the big side; however, she attacked her weight by teaming up with a weight loss company known as Weight Watchers. Ever since she started working on the team, the singer has shed a remarkable amount of weight.
In 2019, after she went under the knife over a double knee replacement, the Weight Watchers ambassador revealed that she is a bit scared. However, after sharing her surgery moments, she surprised her fans by updating a post proving that she had lost forty pounds.
The singer also talked about her journey and confessed that it was not easy, but it was interesting. Apart from trimming her figure and ultimately getting to her desired weight, size 14, she intends to motivate women around her.
Weight Watchers have helped other celebrities like Loni Love, Oprah Winfrey, and Kate Hudson, who meticulously followed the program and eventually lost weight.
FAMILY SUPPORT 
The Manns are not only peculiar for their singing prowess but their love and support for their clan. When Tamela began her weight loss journey, her daughter, Tiffany, also became committed.
She also had the support of her husband, David, who lavished words of encouragement on her and did some research on foods.
While speaking to a reporter, the singer confessed that her leading man has been by her side since day one, at a time when she weighed nearly 400pounds.
In no time, the family's matriarch lost over 100 pounds following her special diet involving certain fruits, which are her ZeroPoint Foods, eggs, bacon, and toast. 
Tamela's impressive weight loss not only inspired her fans but her husband, who also became a member of Weight Watchers. During the quarantine period, the couple teamed up in making unique recipes for creating healthy meals.
The pair have been working hand in hand since forever; they have worked on different projects and are committed to being inseparable. According to Tamela, it is because they both love each other and want each other to make it.
HER CAREER
The singer has released several gospel tracks and albums that were hits. One of her recent works making the rounds is the new "Overcomer" album which will air by the weekend. 
She revealed that most of her life experiences were in the body of work, and it helped her become a better writer. In an interview, she added:
"I think most of it was me staying focused and finishing, especially with health and wellness because it's a lifestyle change."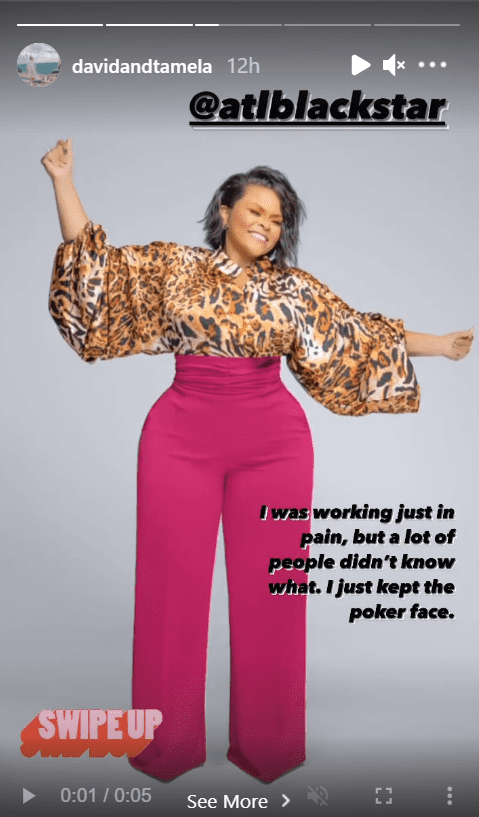 Fans know that Tamela is a determined woman who, despite her downtimes, worked hard to remedy the situation and has continued to be an inspiration to other women.